Mercedes-Benz Camper Vans

Regardless of where the road takes you, you can enjoy the complete luxury of a Mercedes-Benz vehicle when you step up to a Sprinter or Metris camper van. These versatile vehicles are functional for daily transportation needs as a van, and they offer many features in the back of the van that give you everything you need for overnight adventures far from home. What can you expect from this Mercedes-Benz camper van?
Mercedes-Benz Metris Getaway Camper Van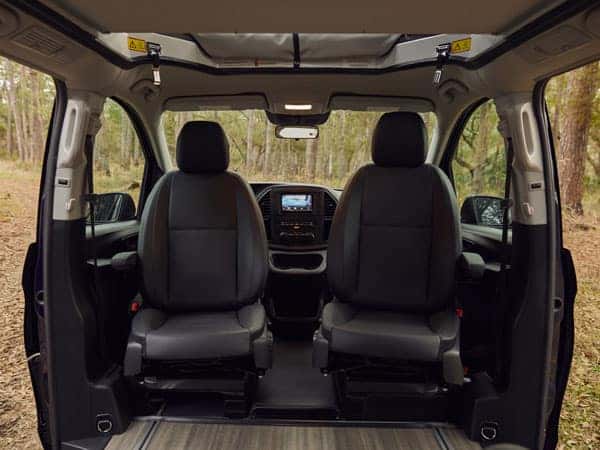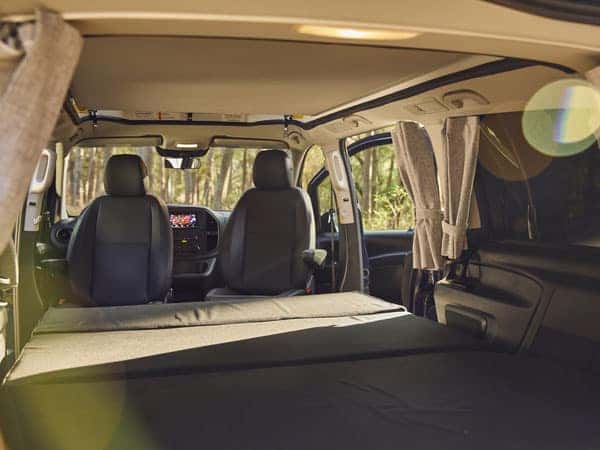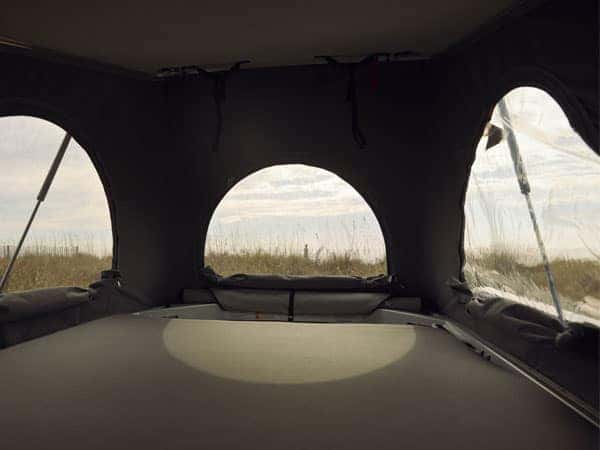 The Mercedes-Benz Metris Getaway pop top camper van offers seating for five passengers and sleeping room for four campers with two up top and two in the main cabin. The Metris Getaway camper van is perfect for quick getaways or cross-country trips, and it offers a number of customizable options and flexibility. What makes the Metris Getaway camper van truly ideal is its practical dimensions that make it easy to fit in driveways, garages, and parking spots.
Some of the Metris Getaway camper van's most notable features include:
A towing capacity of 5,000 lbs
Front seats that swivel around a full 180 degrees
An integrated table
An elevating roof with an integrated spring system
A sleeping area for two people with a 2″ memory foam mattress and USB ports
A rear bench/bed that sleeps two more people
A secondary battery for extra power
and available integrated solar panels, roof racks, and more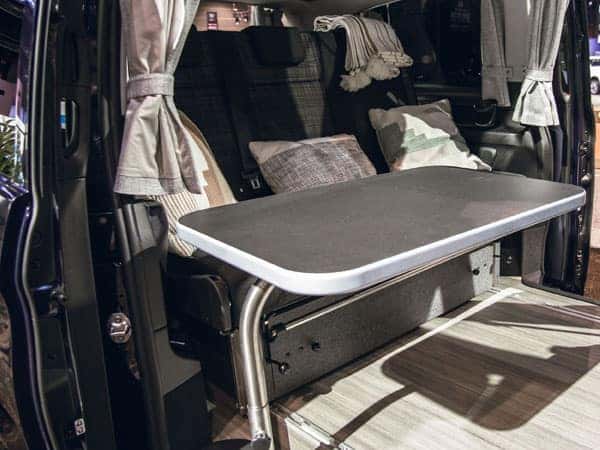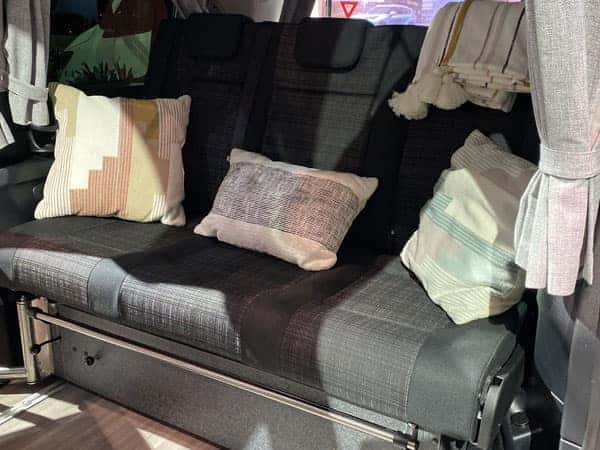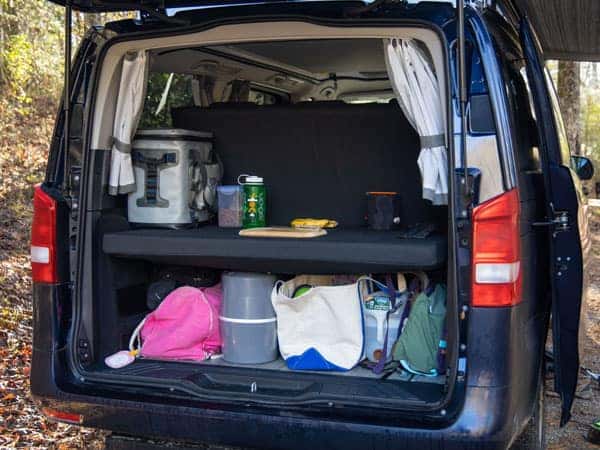 Mercedes-Benz Sprinter Camper Van
The fact that a Mercedes-Benz Sprinter Van can be converted into a comfortable and luxurious camper van will come in hand for Ames drivers. While these vans are typically used for construction jobs, delivery services, and cargo transportation, they are capable of so much more. This is because Sprinter Van comes in many configurations, allowing drivers to pick a model with the dimensions they're looking for.
Once you've decided on your Mercedes-Benz camper van size, it's time to start shopping for a new or pre-owned Sprinter. The team at Mercedes-Benz of Des Moines is standing by, ready to assist you in searching through our extensive inventory to find the right model for you.
Shop Mercedes-Benz Vans at Mercedes-Benz of Des Moines
Mercedes-Benz camper vans are well-suited for traveling comfortably through town, and their unique designs make them perfect for off-the-beaten-path, overnight adventures. Are you eager to pick out your next camper van from Mercedes-Benz of Des Moines? Please make plans to tour our showroom soon and to check out the capabilities and features of our vans in person.