Explore the Mercedes-Benz COMAND® Capabilities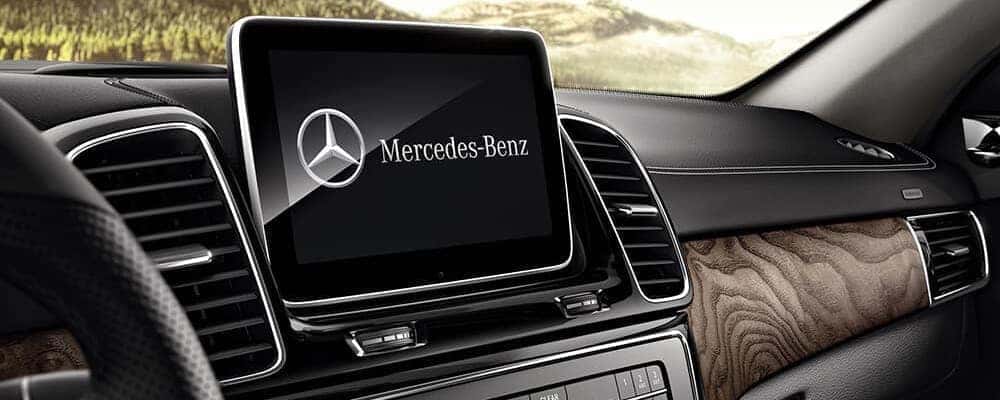 ---
One feature that has been requested repeatedly by our Urbandale customers over the years has been the technology system known as COMAND®. Mercedes-Benz has recently replaced that feature with the MBUX system which has similar capabilities. But you can still find the COMAND® system on several Mercedes-Benz models, as well as some late-model certified pre-owned Mercedes-Benz vehicles. Maybe you own one of those vehicles and need to do a Mercedes-Benz COMAND® system reset or a Mercedes-Benz COMAND® update. We'll talk about that, as well as what the COMAND® system does.
What Does the Mercedes-Benz COMAND® System Do?
What can't be done with COMAND®? Mercedes-Benz has designed the system to integrate nearly all of the advanced electronic interior features of your car, including climate control. No wonder it's so popular with our Ankeny customers. Here are some of the things you can control with the COMAND® system:
Navigation
Music streaming
Messaging
Hands-free phone calls
Climate control
Seat controls
Smartphone integration
Connect to Wi-Fi
Multiple COMAND® Interfaces
There are a number of ways you can operate COMAND® as it was built the system with multiple interfaces:
Free-standing or dash-embedded glass touchscreen
COMAND® controller – large round knob on the center console
Steering wheel buttons
How to Do a Mercedes-Benz COMAND® System Reset
Maybe you've made sure you installed the latest Mercedes-Benz COMAND® update, but you're having issues with the radio or one of the other integrated systems. In that case, you may want to try a reset. Follow these steps in order to do a Mercedes-Benz COMAND® system reset:
Remove the covers of both fuse boxes, which is normally found on the side of the dash on the driver's side and the left side of the trunk.
Consult your fuse charts (found on the covers of the fuse boxes) and locate the fuses for the COMAND®/ NAV / DVD player / Radio, CD changer, voice unit (if equipped), and Audio Gateway AGW.
Remove each of those fuses and the key from the ignition.
Keep the car turned off for 15 minutes.
Reinstall the fuses.
Check Out All of the Mercedes-Benz Technical Features at Mercedes-Benz of Des Moines
We make it easy for you to get behind the wheel of your next vehicle. You can even apply for financing online. Our dealership is conveniently located near Ames, but you can also browse our entire inventory from the comfort of your own home! So, contact us today!