Custom Order Process at Mercedes-Benz of Des Moines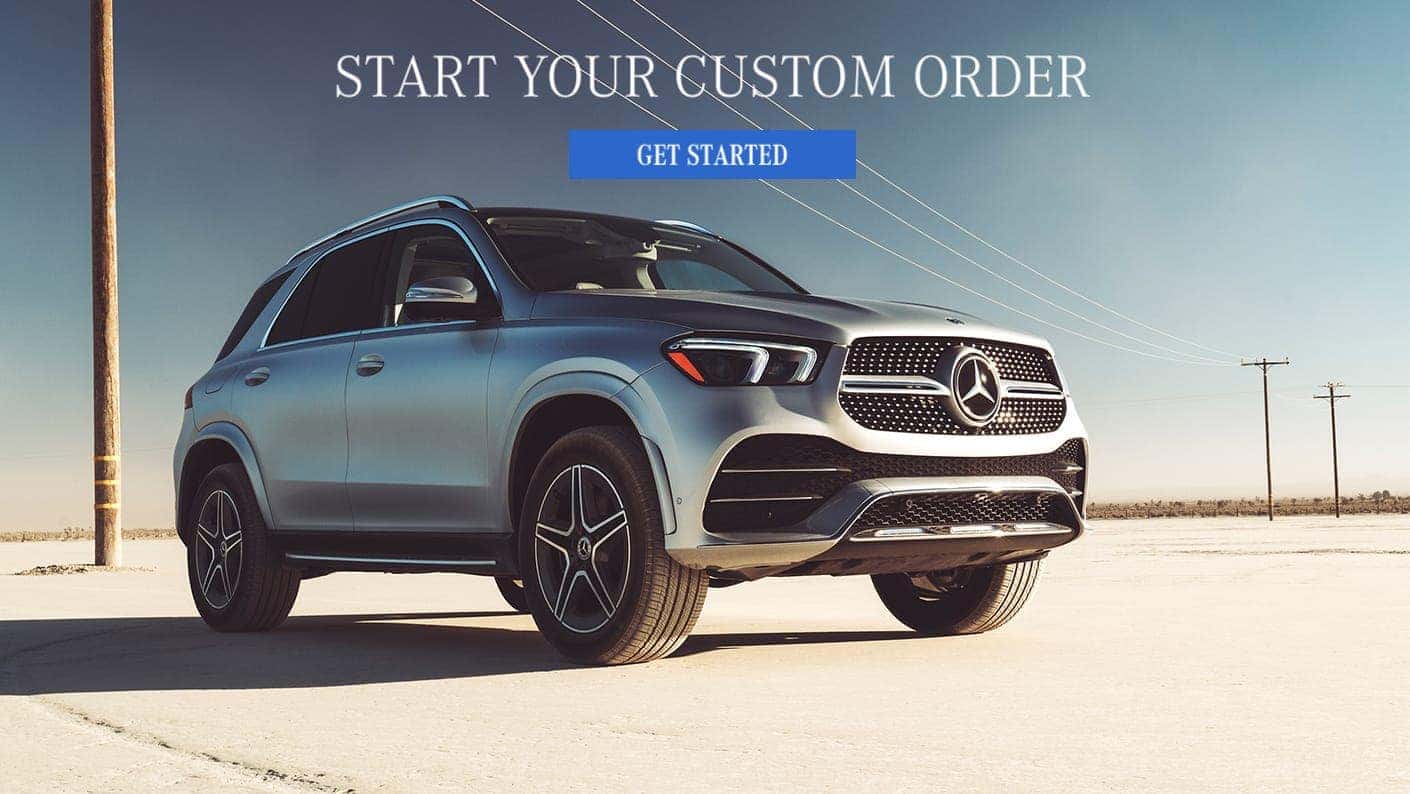 Mercedes-Benz Ordering Process
At Mercedes-Benz of Des Moines, we believe that you should love everything about your next car or SUV. While today's Mercedes-Benz models are available in a range of trim levels and various options and packages, we may not have the exact vehicle you love in stock. The good news is that you can special order the same car that you want directly from the factory. Our sales associates at Mercedes-Benz of Des Moines want to help you with your order so that you can drive a Mercedes-Benz that perfectly lives up to all of your expectations.
If you are ready to start your order, fill out the form below. Our team will contact you to begin the order process.
Custom Order Your Next Mercedes-Benz
Your next Mercedes-Benz could have all of the features and amenities you want without any extras that you may not use when you place a custom order. More than that, you can choose the exact interior materials, color combinations, and wheel design for your vehicle from a wide range of unique possibilities. At Mercedes-Benz of Des Moines, we can help you to explore the possibilities so that your next car or SUV lives up to all of your expectations.
Custom Ordering FAQs
How long is the custom order process?
The exact timeframe for the delivery of your custom-ordered Mercedes-Benz will depend on several factors. Custom orders that are produced in our European assembly facilities may be available within three to six months. If the order is fulfilled in North America, the process may be completed within three months or less.
What is the deposit for a custom order?
When you place your custom order, you will need to make a minimum deposit of $2,500. If you are financing or leasing your Mercedes-Benz at 100 percent of its sales price, the deposit will be returned once delivery is finalized. Otherwise, the deposit will be applied toward the down payment and upfront costs.
Can you make an online or phone order?
Custom orders can be completed in person, online, or by phone. However, we recommend that you stop by the dealership before placing your order so that you can see colors, materials, and other options in person.
Can my vehicle qualify for lease incentives, special rebates, and other offers?
Special offers and rebates change from month to month. The specific rebates and offers that your vehicle qualifies for are based on available incentives during the month of delivery. With this in mind, you will not be able to learn about applicable incentives at the time the order was placed, but this does not mean that you will not benefit from incentives.
Can you ship my vehicle outside of the U.S.?
At this time, custom orders can only be delivered in the continental U.S.